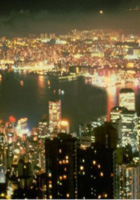 Welcome to the ALMR
The ALMR represents the majority of commercial processors of mercury-bearing wastes in the U.S. and around the globe. Member companies accomplish about 85% of all the lamp recycling done each year through a comprehensive service network to assist with collection, processing, recycling, and recovery of spent mercury lamps, ballasts, batteries, electronic products, and other wastes with hazardous levels of mercury. Lamp recycling also facilitates the recovery of Rare Earth Elements considered critical for many uses. Member companies embrace high professional standards to provide quality products and recycling services to assist customers with their needs, while ensuring integrity and satisfaction from 65 locations in the U.S.
The ALMR is expanding by adding its newest member, Electronic Recyclers International, Inc., (ERI). ERI is the leading recycler of e-waste in the U.S. The company was founded in 2002, and has become the largest recycler of electronic waste in the world. The Fresno, CA-headquartered ERI is licensed to de-manufacture and recycle televisions, computer monitors, computers and other types of electronic equipment. ERI processes more than 250 million pounds of electronic waste annually at its locations in California, North Carolina, Washington, Colorado, Indiana, Massachusetts and Texas. ERI operates the largest, most efficient and highest-capacity shredder in North America. ERI also removes mercury-containing lighting from electronic waste and recycles this material at other ALMR member facilities. Residential and commercial lamp collection and consolidation is offered at most of ERI's locations (see link to map on left).

Our Mission
Promoting recycling of mercury-containing lights is the mission of the ALMR. Our goal is to identify, develop and expand market opportunities for recycling all products that contain mercury, and to support programs, policies and practices that divert mercury-bearing wastes from the solid waste stream and the environment.
The ALMR serves as an educational and information resource to government agencies, municipal authorities, industry and businesses, Universal Waste handlers, generators, environmental groups and trade organizations. We provide assistance to anyone searching for proper mercury and lamp management.
Minnesota community offers free compact light bulbs and free recycling for the old ones!
(Article by Bryan Zollman of the Sauk Centre Herald reprinted with permission)
Customers of the Sauk Centre, MN Public Utilities Commission can exchange unbroken bulbs for new ones.
The PUC is offering a program to help residents recycle their compact fluorescent light bulbs. Because the bulbs contain mercury and it costs to have them recycled, the PUC is making sure people don't dispose of them in their garbage and is offering a new light bulb free of charge for any unbroken bulb turned in.
"Right now they have to pay to get rid of them because they are considered a hazardous waste," said PUC Superintendent Marty Sunderman. "Who is going to drive out to have their bulbs disposed of and pay $5 to do it? Nobody."
The PUC is offering the program throughout the rest of the year. They will collect the burnt out bulbs and store them in a safe area until the county-wide clean up date. The county will then dispose of them properly at no charge to the city.
"This program is good for the environment and it's good for the customer," Sunderman said. "It's a great program for everyone." The PUC will not collect any broken bulbs, and you must be a PUC customer to take advantage of the program.
The Sauk Centre Public Utilities building is located at 101 Main Street, across the street from the water fountain at Sinclair Lewis Park. The PUC can be contacted at 352-6538.
San Diego County offers free recycling for small business!
For a limited time San Diego will provide free recycling kits to small businesses for the collection of used mercury lamps. The county has received federal funds to stimulate recycling, and ALMR member, Lighting Resources is providing the recycling services .
To learn more about how your business can take part contact Karilyn Merlos at (858) 495-5799, or complete the information sheet at http://www.sdcounty.ca.gov/deh/hazmat/pdf/chd_BusParticipationForm.pdf.